Property Maintenance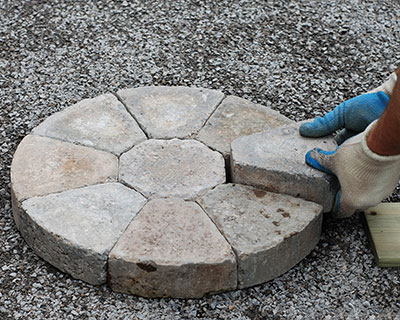 If you are a commercial property owner or manage a strata property, it becomes your responsibility to make sure that all the features are maintained with regularity and that they are functioning well. But this isn't an easy task even if you have an internal housekeeping team that handles these jobs for you.
The only way you can ensure that all the features, installations and areas on your property are maintained well is to hire the services of an experienced and well-established company like ours to handle this job for you. We at Productive Quality Construction are a property maintenance and full-service construction company situated in Atlanta, GA. Over the years, we have built a very solid customer base here and cater to clients in and around the entire metro Atlanta area.
We also serve customers in Gresham Park, Druid Hills, Decatur and North Decatur; and have successfully completed projects across North Druid Hills and East Point, as well as Belvedere Park. Our company has also handled a significant number of projects in Panthersville, College Park, North Atlanta, and the surrounding areas.We have an expert team of highly-trained personnel that can handle all types of Property Maintenance jobs efficiently and professionally.
High-Quality Commercial Property Maintenance Solutions
We recognize that as a strata manager or even a commercial property owner, it's your priority to make sure that the entire premises are perfectly maintained; it becomes one of the best ways to retain tenants. Some things we focus on include:
We work closely with you and focus on all the things that you want to be prioritized. We use the latest, state-of-the-art technology, tools and techniques in our work. This helps us provide clients quick efficient, high-quality services that meet your expectations.
Our managers will maintain consistent communication with you and ensure you get personalized attention.
The on-site supervisors make sure that the technicians are completing their jobs meticulously and with the least amount of disturbance to the daily activities on your property.
Our manager will also send out timely completion reports of all the jobs that have been completed.
Property Maintenance - Repairs and Replacements
We understand that you want a prompt response and solution when something goes wrong. So if you are facing any plumbing, electrical or other problems with the facilities on your property, all you have to do is call us and we will send out the relevant technicians over to your location. They will inspect, assess and fix the problem expertly. The range of property maintenance jobs we handle include:
Installing/repairing decks and floorboards
Repairs to doors & windows
Replacing locks
Inspection, repair, and replacement of electrical installations
Inspection, repair, and replacement of plumbing installations
Fixing gaps/cracks in walls
Roof, gutter, fascia, inspection, repairs, and replacement
All interior and exterior wall patch-up and painting
Repairs to wall and ceiling insulation
Repairs of balustrades, stairs, and railings
Repairs and replacement of lamp posts and fences
Replacing pavers
Other
If you are looking for high-quality, customized property maintenance services, Productive Quality Construction is the company to contact. Feel free to call us on 770-217-7560 and discuss your project details with one of our experts. We provide end-to-end solutions at very cost-effective property maintenance cost.